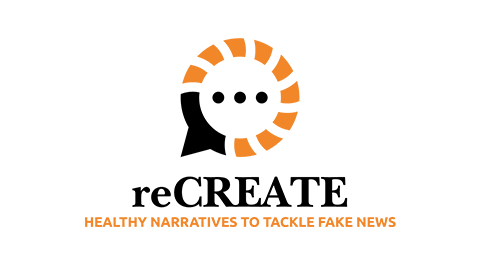 Erasmus+ KA227 Partnerships for Creativity
The aim of the project is to fight the spread of fake news about migration in Europe.
In particular the project wants to raise awareness of the spread of fake news about migrants and refugees, carried out by the media, among young people.
The specific purposes of the project are:
to increase creative skills.
To encourage critical thinking and young people's spirit of initiative in regards to misinformation and migration.
To foster media literacy among young people.
To enhance awareness on migration.
To provides young people video-making basic competencies.
To create new migration narratives by using the participatory-video method.
The participants are young people between 20 and 29 years old. The involved organizations are located in 7 different European countries, where the immigration issue has a strong impact: Ireland, Italy, Greek, Germany, Spain, France and Romania. Those organizations are:
Progeu – Progress in European Union (IT)
Champion Factory Ireland (IE)
EBB Europass berlin Beratungsbüro GmbH (DE)
Roes Cooperativa (GR)
Asociacion SEI – Servicio Socioeducativo Intercultural (ES)
Scout Society (RO)
Association Hexagonale l'innovation Sociale et de l'Educacion (FR)